Season 4 of Baki will premiere in September of 2021. In Netflix's upcoming Baki: Son of Ogre sequel, Baki Hanma manga will be adapted.Baki Season 4 will be available on Netflix on September 30, 2021, at the end of the anime season for the year 2021.
The title Baki Hanma: Son of Ogre has been officially announced for Netflix's Baki Season 4. September marked the beginning of global streaming for this year's anime. You may find it on the Netflix United States website. In early July 2021, Weekly Shonen Champion magazine published the first public notice regarding the anime.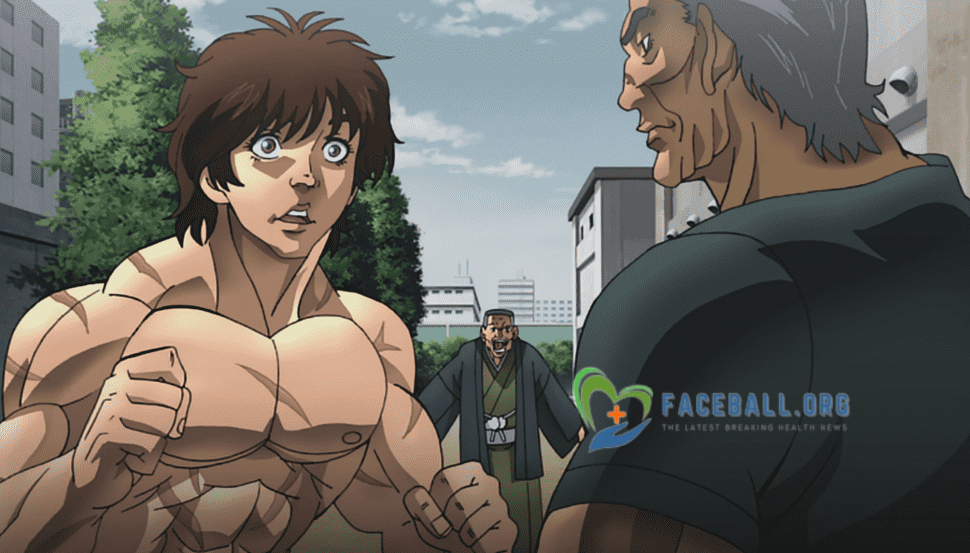 Fourth season Baki: Dai Raitaisai-hen (Baki: The Centennial Tournament Saga) is a straight sequel and begins adapting Hanma Baki manga.Baki Hanma, the son of Yujiro Hanma, renowned as the Ogre in martial arts circles, will be the subject of the narrative.
The second preview trailer for Baki Season 4 on Netflix was published at the beginning of September, and it revealed the premiere date.Baki Season 4 will include a revolving door of key personnel, including some familiar faces and some new faces.
Here is some of the new Japanese voice cast members:
Jun Guevara as voiced by Kenji Nojima
Maria as voiced by Mami Koyama
Iron Michael as voiced by Yasuhiro Mamiya
Lips, Teeth, Tongue as voiced by Koichi Yamadera
Bob McCarthy as voiced by Masashi Ebara
Toshiki Hirano directed the first two seasons (Rayearth, Dangioh, and more). The character designer was Fujio Suzuki (009-1, New Getter Robo).Baki's scripts were written by Tatsuhiko Urahata (Tsuredure Kids). The soundtrack was composed and produced by Kenji Fujisawa. The film's executive producer was Tetsu Kojima.
TMS Entertainment had two new hires in addition to the regular workforce. Shingo Ishikawa, a new character designer, and Masanori Nishiyama, a new art director, all joined the team.Unchained World was performed by Generation from Exile Tribe for Baki Season 4's OP (opening theme song), while "Treasure Pleasure," the ED (ending theme song), will be sung by GRANRODEO.
https://www.instagram.com/p/CbneuelISAX/
GRANRODEO's music has been included in previous seasons.
The release date for Baki Season 4 has been set for September 2021, according to the most recent update on September 2, 2021. Confirmed episode count. Incorporated a new video.Added information about Baki Season 4 OP/ED on August 10, 2021.Baki Season 4 teaser has been added as of July 8, 2021. Addition of a new visual key.
It has been revealed that Baki Season 4 will premiere in the fall of 2021. We've included some important pieces of visual art.
Baki Season 4 will premiere on Netflix on October 27, 2020, as Netflix has announced.Release date for Netflix's Baki: Son of Ogre, which will have 12 episodes.
Baki: Son of Ogre's premiere date was set for September 30, 2021, by Netflix in early September of that year.There will be a total of 12 episodes in the fourth season. Netflix will make all of the new episodes available to viewers throughout the world.
Baki: Son of Ogre on Netflix is the third season of the Japanese Grappler Baki.
Japanese anime fans may be asking why this article is discussing Grappler Baki Season 4 while the third season has been confirmed to be in development.The explanation is that Netflix is labelling the Baki anime seasons differently when they are published in other countries.
Binge-watching is another way Netflix U.S. sets preparing American viewers for binge-watching. Many multi-part seasons are broken up into separate courses for overseas distribution.The term "cour" refers to a three-month period of television transmission, which is typically made up of 11 to 13 shows.
From June 25 through December 17, 2018, Netflix Japan released the first season of Baki the Grappler as a two-episode season. Thus, all of the forthcoming anime will be counted differently in Japan because the first 26 episodes were considered one season.
As a result, some English-speaking anime fans may refer to Baki: Son of Ogre as Baki Season 3 if they follow the Japanese season numbering norms.
To add to the confusion, Netflix's Baki: Son of Ogre might be regarded the Japanese Baki Season 5 (or Season 6 depending on Netflix's criteria) because the first two seasons that adapted several narrative arcs were published back in 2001.
https://www.youtube.com/watch?v=CgsNfMaikWY
Comparative analysis of Henma Baki's manga and the anime series
New Baki anime's plot is based on Keisuke Itagaki's Gurappura (Grappler) Baki manga's second instalment. The Baki manga series, which began in 1991 and has so far spawned five volumes, is still going strong.
Grappler Baki was the name of the first section, which lasted until 1999 and had 42 books.Volume 31 of New Grappler Baki: In Search of Our Strongest Hero, the first sequel, came to a close in 2005.
Manga Baki Part 3 (Hanma Baki: Baki: Son of Ogre) finished in 2012 with Volume 37, which was the final volume of the series. In 2018, Volume 22 of Baki-Dou (Baki: The Way) was released, concluding the fourth volume of the manga Baki.Originally titled Manga Baki Part 4, the fifth instalment has been renamed Baki Dou or Bakidou and began publication in October 2018 in Weekly Shonen Champion.
There was never an official English translation of the first Baki manga series, but the New Grappler Baki manga is currently available in English on Amazon and Comixology. Since the English translation only goes up to New Grappler Baki Volume 28, it's catching up to the anime.
As a result, the Hanma Baki manga series in English has yet to be published. There are a number of fan-made scanlation projects that have been completed for the other series.
The first 42 volumes of the Baki 2001 manga were adapted for the two seasons of the anime. The prequel is a good place to start for anyone who got lost in the current anime's plot and need a refresher on the events leading up to the tournament.
Episodes 25 and 26 of the 2018/2019 Baki anime season began the adaptation of the Great Chinese Challenge arc of the New Grappler Baki manga, which adapted over 20 volumes of the "Most Evil Death Row Convicts" plot arc (Volumes 18 through 27).
Adaptations of the Great Chinese Challenge and the Godlike Clash of the Kids sagas were completed for the Baki: The Centennial Tournament Saga anime in 2020. (Volumes 27 through 31).Baki: Son of Ogre will be the source material for Baki Season 4. The good news is that Netflix can keep generating anime episodes for a long time to come because there is plenty of content to work with.
It's likely that, given the manga's length and the pace of the anime, it will take three seasons to adapt, meaning that Baki Season 6 on Netflix will have it done. Baki Season 4 Episode 12 is better left unfinished until the conclusion of the Great Prison Battle Saga in Volume 10. If this is the case, then the Wildman War – Pickle Wars Saga will be the source material for Baki Season 5.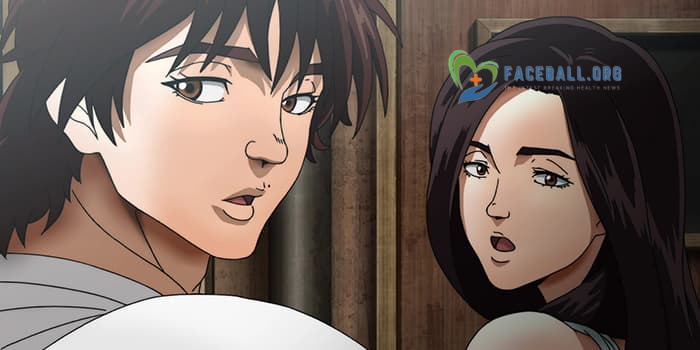 Plot details and description for Baki Season 4 of the anime.
Season 4 of Baki follows Baki Hanma on his journey to face his father Yujiro Hanma for the last time, but first he must strengthen himself. Baki decides to train in an unconventional way: by being sent to prison on purpose!
The President of the United States is kidnapped by Baki and when he is apprehended, he asks to be placed to the same jail as Biscuit Oliver, "Mr. Unchained." Because he is widely regarded as the country's strongest man, Oliver is the only inmate at the Arizona facility who is both imprisoned and theoretically free.
In exchange for Oliver's agreement to do time in a jail, the United States government decided it would be less expensive to pay for his exorbitant housing needs. For the most part, the most effective American combatant serves as nothing more than an ex-convict turned mercenary, tasked with hunting down and eliminating criminals who are beyond the reach of normal law enforcement and military forces.
Baki must find a way to attract Oliver's attention after he is imprisoned. Who knows what the martial artist will do when surrounded by armed jail guards with automatic weapons?Baki fans will have to wait until Baki Season 4 to learn how Baki defeated the jail guards. Keep an eye out!