Bridgerton Season 2 Updates: Season 2 of The Bridgerton Chronicle, which will premiere on Netflix shortly, will concentrate on Anthony, portrayed by Jonathan Bailey, who will want to marry following his terrible separation with Siena. As a result, the episodes should be based on Julia Quinn's second novel… Will this remain the case in future seasons as well?
With a major LGBTQ plotline based on one of the Bridgerton children, some fans are calling for more inclusivity. Except in the literature, where everyone is heterosexual, this isn't the case. According to an interview with the author of the epic, she is not opposed to the notion.
READ MORE: Vera Season 11: When Will It Be Released, And What Will It Look Like?
Bridgerton Season 2 Details
The Chronicle of the Bridgertons, which premiered on Netflix in early 2021 to great acclaim, has already been renewed for a fourth season. Season 2 is now in production: filming has already begun, and paparazzi images have revealed a first look at the headline couple of future episodes: Anthony (Jonathan Bailey) and Kate (Simone Ashley). As with season 1, the sequel to Shonda Rhimes' series will adapt the second novel in Julia Quinn's literary storey while also introducing some new elements.
Several characters developed specifically for the series were introduced in the first season, including Queen Charlotte, who will have her own spin-off, and Sir Henry Granville (Julian Ovenden). Daphne's brother, Benedict (Luke Thompson), sympathised with the artist who was having an affair with a man. According to some Internet users, this curiosity might indicate that Benedict would be homosexual or bisexual in the sequel. In the third novel, however, this is not the case. Others believe Eloise (Claudia Jessie) is the lesbian character.
Will a Bridgerton be Gay in Bridgerton Season 2?
Is it possible, though, that one of the Bridgertons in The Chronicle of the Bridgertons is homosexual or bisexual, which would be a significant departure from the novels? Julia Quinn was asked the question by the Spanish edition of Cosmopolitan magazine. And the latter is not at all opposed! When asked about this prospect, she continued to say that she did not make such decisions: "It would not surprise me in the least, but I am not sure if they would do it." I am not a participant in the procedure. I'm only a consultant when it comes to writing. And when the scripts are finished, I get to see them. "It's up to them to make that type of change."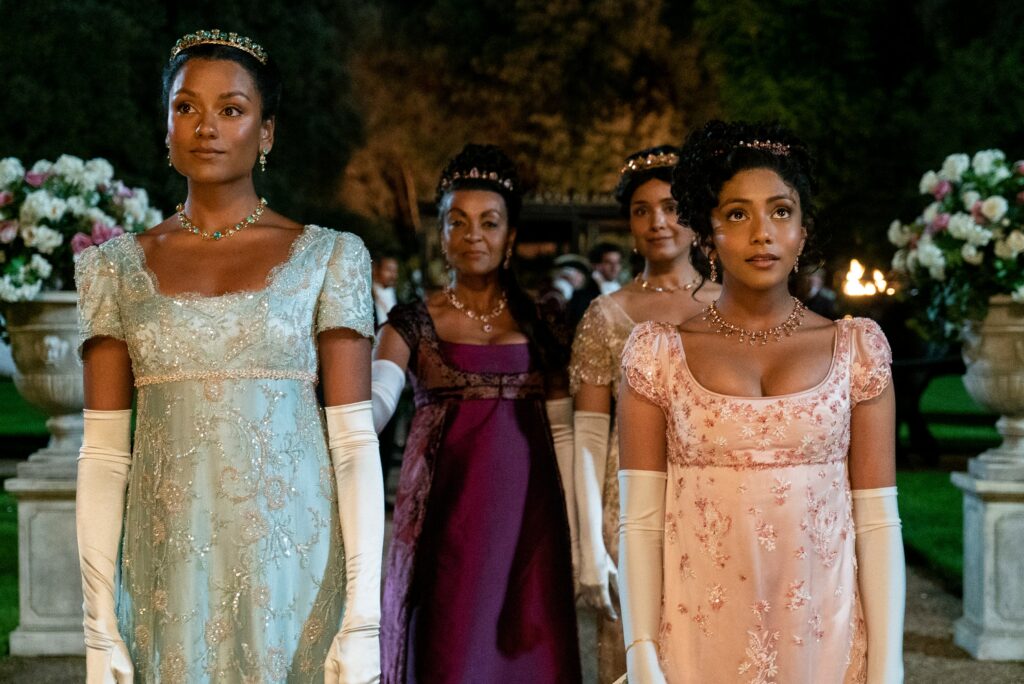 In any case, the author confesses that she would want to see this shift in the series. There is a gay character in the storey, Henry Granville, although he is minor. It would be fantastic if the protagonist was LGBT. (…) With a cast free of racial bias, the series is more inclusive (…) I'm grateful to Shondaland for demonstrating what they can achieve with my novels. This group is massive, yet I'm only one person on it. "Imagining one of the Bridgertons gays sounds like a nice idea to me," she continued, "since the purpose of the storey is to illustrate that everyone deserves a happy ending."