FreakAngels: Crunchyroll is turning Warren Ellis' webcomic, which he created with Paul Duffield's artwork, into an animated series expected to premiere in 2022. It isn't originally a Japanese anime because it is based on British content, but it is planned to use anime-style animation to give it that real feel.
The comic was first published by Avatar Press in 2008, and it earned the Eagle Award for Favorite Comic on the Web, as well as a nomination for the British Fantasy Award. So, if you're interested in learning more about FreakAngel and what you should know before viewing it, keep reading!
FreakAngels: What Do You Need to Know?
FreakAngels's plot, which is based on the comic, centers around a group of twelve teenage psychics who have a desire to defend Whitechapel, the only location left after the dreadful catastrophe, even though it has been six years since the tragedy and the rest of the known world has died.
However, things will not be simple. Whitechapel will be threatened by both external and internal threats as the FreakAngels attempt to maintain unity and global peace. In this next anime, it will be fascinating to see how the heroes manage to rescue the remnants from any dangers!
In FreakAngels, who are all the characters?
Nothing is known for definite about the anime's characters at this time. We may reasonably deduce from the storyline that 12 teenage psychics from Whitechapel will be seen leading the charge in safeguarding the sole livable area on Earth among the turmoil that will ensue.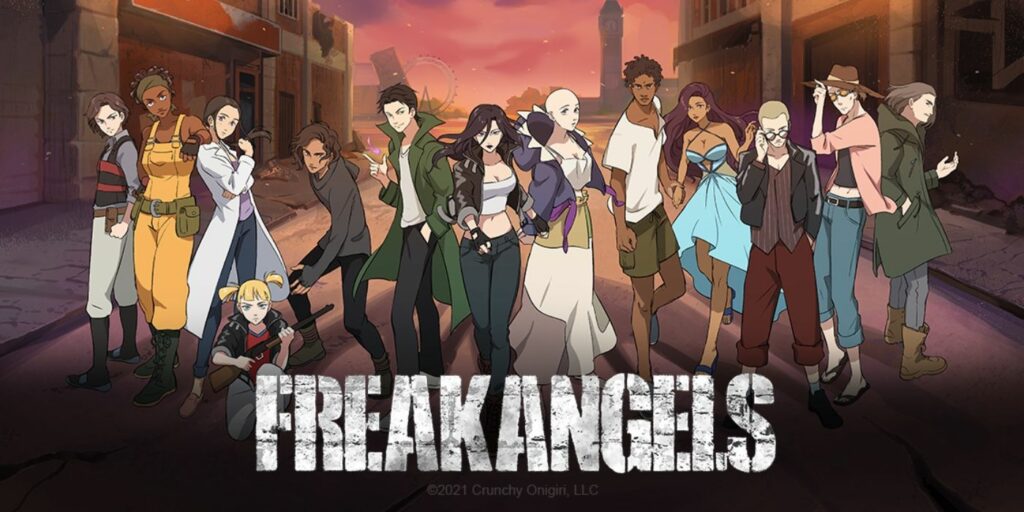 Apart from that, nothing is known about the other characters at this time, and it will be necessary to wait for additional information in this respect. Once the anime's premiere date approaches, Crunchyroll will tell us of the character names and actors that will voice them.
When is FreakAngels going to be released?
On January 27, 2022, Crunchyroll will broadcast this anime in over 200 countries. FreakAngels will be subtitled in a variety of languages so that it may be enjoyed by people all around the world. As a result, it is hoped that it will do as well as Crunchyroll's other anime. So, if you're excited about this one, mark your calendars for the premiere date!
Is there a FreakAngels trailer?
Yes, the anime's single trailer so far demonstrates how effectively the animation and voice characterizations have been developed, leading to the conclusion that the release next year is relatively assured and unlikely to be postponed.
However, the story's characters will be voiced in English, making it less of a real anime for some die-hard fans. Nonetheless, subtitles in a variety of languages will make it far more accessible to a wide range of people and will make for an entertaining viewing experience.
Read More: Hells Paradise Jigokuraku: If you're waiting, here's all you need to know.