Millie Bobby Brown's Latest News: Millie Bobby Brown is known for being the queen of Instagram photo dumping. Her Instagram followers were treated to the ultimate collection of non-glam images, and the internet went crazy.
The photos, which were captioned "only for u" and presently have 4.5 million likes on the social networking platform, can be seen on her Instagram. Billie Eilish had previously shared her own collection of no-makeup images, but it was a tad NSFW. Regardless, it was a hoot.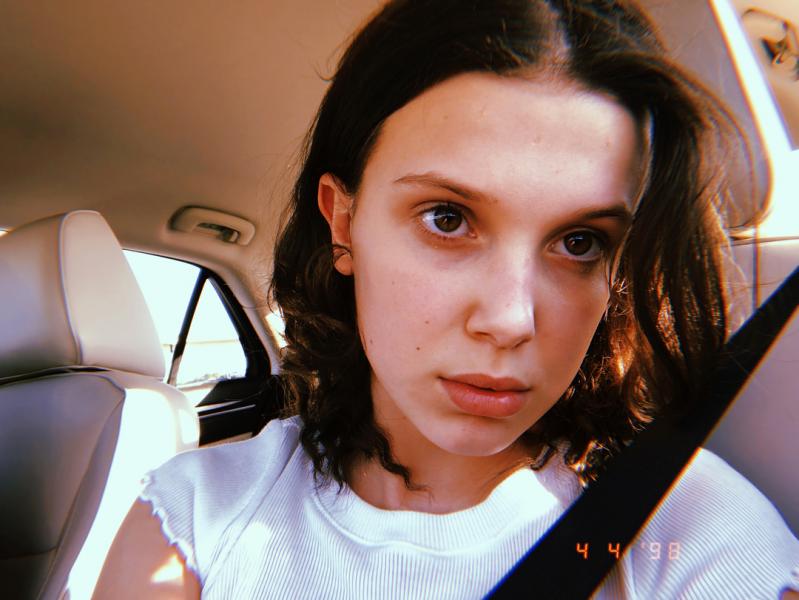 Many more celebrities have followed suit and posted no-makeup bikini photos. Some of them are Hailey Bieber, Sarah Michelle Gellar, Vanessa Hudgens, Dua Lipa, and even Maura Higgins.
Celebrities have taken to social media sites to share no-makeup photos as a result of the casual worldwide lockdowns that have been occurring since last year. The people continue to love them, and the celebrities continue to release records. However, as the summer season progresses, people are seeing more celebrities taking no-makeup selfies at the beach.
Millie Bobby Brown selfies
Sarah Michelle Gellar is the most recent star to follow suit. Fans flocked to her Instagram account when she shared a lovely beach selfie. She's dressed in a frilly one-shouldered bikini with a teardrop diamond pendant with her hair flying in the breeze.
READ MORE: Riverdale Season 6 Episode 2: Release Date, Cast, and New Information
Her lashes are curling and lovely, and her brows are wonderfully formed. We're guessing she got lash and brow tints in preparation for the vacation. We can all agree that she is now living the dream.
Dani Dyer, the winner of Love Island, shared a rare no-makeup photo on Instagram last night. She has been dubbed a "Natural Beauty" by fans who believe she looks just like Millie Bobby Brown.
Millie Bobby Brown has also been dubbed the "Queen of No-Makeup Selfies" by many. Some admirers, on the other hand, consider her to be the queen of Instagram. Decide who is the queen of no-makeup selfies and, without a doubt, the queen of Instagram now.